The No.1 Private Examination Centre in the UK
A-Team Academy is a JCQ approved Examination Centre
recently been recognized as the "BEST PRIVATE EDUCATION PROVIDER" for 2020-21 in Central England by Corporate Live.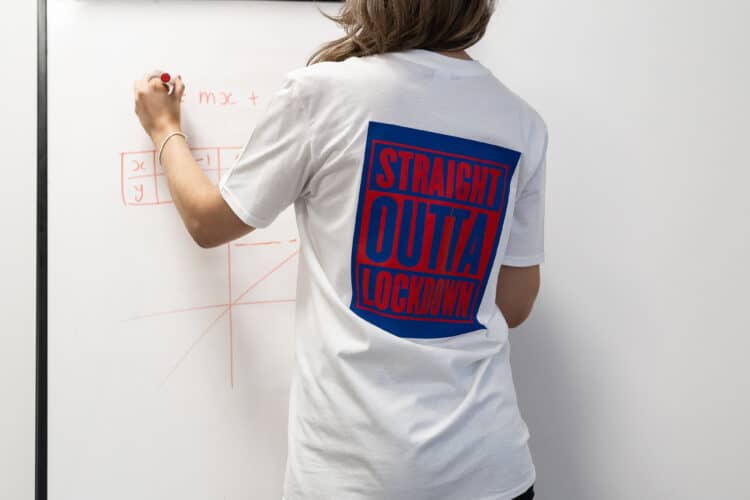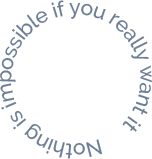 Examination Centre Birmingham
A-Team Academy is a JCQ approved Examination Centre. This means that we are endorsed a private examination centre to conduct examinations for GCSE, IGCSE, Functional Skills, AS & A-Level Examinations with all the major awarding bodies i.e. AQA, OCR, Pearson Edexcel & Cambridge International. As an authorised Examination Centre we work in collaboration with other education centres, schools and colleges within and across Birmingham. Being based on the A45 Coventry Road, we are located right of the major motorway network of M42, M6, M40 and the M5 and midway from Solihull and Birmingham City.
We have also recently been recognised as the "BEST PRIVATE EDUCATION PROVIDER" for 2020-2021 



Everything you'll need to know
When are my GCSE, IGCSE & A level Exams?
GCSE, IGCSE & A-Level exam dates are nationally set, so when you book as a private candidate, you'll sit your exam at the same time as all other students across the UK.
Your exam dates will depend on the subjects you're studying and the awarding body that your qualification is awarded by.
Most GCSE usually takes place in May/June and there is an opportunity to sit English and Maths in November. IGCSE usually takes place in November, January and May/June. A-Levels usually take place in May/June and any practical endorsements will take place during the course of the year. Cambridge International A-Levels are usually available in October/November. Functional Skills are available throughout the course of the year.
Typically, GCSE examinations cost on average £150 per subject and IGCSEs start from £200 per subject. A-Levels usually start from £250 per subject excluding practical endorsements and coursework). For language based subjects please enquire to get costs as these vary. If you are seeking to sit a number of subjects or a number of candidates are looking to register then please get in contact with our Exams Officer and we will discuss bespoke packages for entries.
What will I need to book my place?
It's important that you provide all the required information to ensure you get your exam place booked smoothly.
You'll need to have the right exam code for the papers you want to sit; it may be referred to as a syllabus, specification, entry or course code. You should contact your course provider if you can't find this or are confused about which code you need.
Our Exams Officer at the centre will need:
Your full name and date of birth (these will need to be verified with ID)
Your contact details (email address and phone number)
Your Unique Candidate Identifier (UCI)
Your UCI can be found on your previous qualifications if you've sat UK exams before but don't worry if you don't have one to hand or if you've not sat examinations before, we can allocate you with another one.
For proof of ID we usually ask for Passport or Driver's licence. Try and make sure these documents are up to date. You can take picture of these and/or scan this in on the "Exam Booking Form" or even email it to: examsofficer@ateamacademy.co.uk. It is essential the ID you provide is the same one you turn up for each and every exam sitting as this will be the way of identifying you. If you wear any facial coverings then you may be requested by a staff member of the same gender to verify your ID.
What will I need to take with me to the exam?
The Exam Officer will give you specific details of where to go on the day of the exam, but we'd suggest you arrive about half an hour early just to avoid any unforeseeable circumstances.
There are restrictions on what you can and can't take into the exam room, so here is an outline
DO take:
Your photo ID
Your Statement of Entry (this is not essential but might be helpful)

You can find exam timetables for each awarding body via the link: 

Edexcel
AQA
Cambridge Assessment International
OCR
WJEC
A clear pencil case or bag (needs to be transparent)
Black pens
A bottle of water (labels are taken off)
A calculator (specified by the course)
Equipment such as a compass, protractor, ruler, pencil etc if required
DO NOT take
Mobile Phones, Air Pods, Electronic Devices
Unclear Stationery or pencil case
Water bottles, drinks with labels on
If a mobile phone is found on you during an exam, even if turned off, then you are likely to be disqualified from that exam. The exam centre has no say on this as it's a Joint Council for Qualifications rule.
You can bring your phone to the centre but make sure to switch it off and hand it to the invigilator for safekeeping. 
When should I book my exams?
You should try and book your exams approximately 6 months before the select exam dates as this will give you adequate time for preparation as well as enabling the centre to complete all of the required administration.
Although you can book your exam closer to the exam date, however this would be subject to places being available and also there will be the addition of 'late fees' being incurred.
Summer exams usually have a booking deadline by February and Winter/Autumn exams usually have a booking deadline of September/October, after which late fees will be incurred to secure places.
Where will I sit my exams?
Once you have booked your specific examinations, a personalised exam timetable will be sent to you outlining the examinations you have signed for, the dates for sitting and the duration of each examination. You will also be allocated with a candidate number and instructions will also be provided for each test you are sitting. Please make sure to abide by these instructions.
The vast majority of exams will take place at our Coventry Road Examination Centre in Birmingham unless otherwise stated. You will be required to bring ID with you for each and every exam you are sitting (failure to do so can involve being disqualified). Also make sure to have all documents up to date i.e. passport, driver's licence and also make adequate provisions to get to the centre on time. Parking is available at the centre and we are linked to excellent public transport connections from both Birmingham City and Solihull. Exams will not be held up by delayed arrivals.
What about NEA, Practical Endorsements and Coursework?
There are specified endorsements required for certain subjects such as for GCSE English and IGCSE English. Instructions for the completion of this will be provided by the Exams Officer upon registration.
For A-Level Sciences (Biology, Chemistry, and Physics) there are mandatory practicals that are required as part of the course. We conduct all of these practicals and students will be required to complete laboratory work and undergo assessments for this. When filling the 'Exam Form' please indicate whether this is a requirement or not. If you have completed the practicals in the past then you will be required to present evidence of this (usually this is stated on your results/certificates).
Practicals and coursework alike are priced separately so please get in touch to get quotes for this and there are select dates available for this during the course of the year.
Can I get a refund once I have booked my exams?
It is important that you understand that when booking your exams time and effort goes into the process and as we are a private examination centre we have a certain number of candidates allocated for each examination series. Depending on your circumstances if in the instance you cannot sit the examinations we will request adequate evidence for this and following this will issue a partial refund taking off the administration cost involved for assigning the examinations.
No Refunds will be issued following the deadline set by the Awarding Bodies.
When will I get my results?
GCSE, IGCSE & A-Level results are usually released In late August for the summer series and in February (for the November series) and in March (for the January series).
You will be notified of the exact results day by our Exams Officer. You will be expected to come and collect your results in person from the centre. If anything changes then you should get in contact with the centre. If you wish to appeal the outcome of your results you can do so by completing the relevant form (our Exams Officer will guide you) and there is usually a charge associated with this. Appeals can take up to 3-4 weeks for completion. Certificates are usually released approximately 12 weeks following results day. Get in contact with the centre before coming to collect these.
A-Team Academy - Examination Centre Birmingham
Examination Form